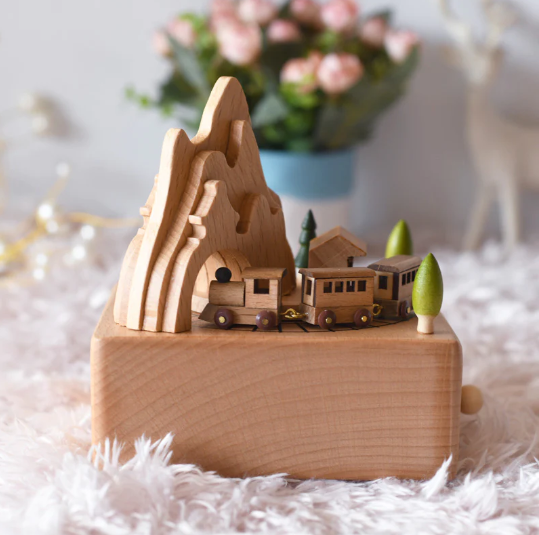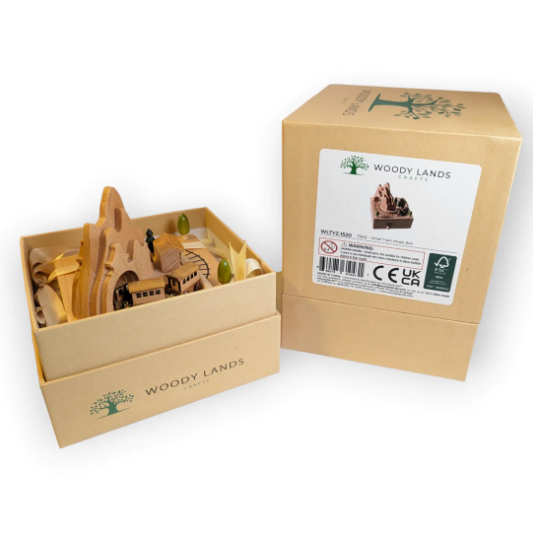 Transiberian Train - Spirited away tune - Music box
TUNE: Spirited away!
SIZE: 11cm square base. 12cm tall
Skilfully hand-crafted by Woody Lands artists, this beautiful representation of a Transiberian Train music box is made of specially selected grades of beech wood sustainably sourced throughout Asia and Europe.
Woodylands inks and coatings are also based on natural and non-toxic materials (cellulose) and all the gorgeous packaging is made of recyclable and compostable paper.
WARNING: This product is Not a toy. Collectible item only. May contain small parts which could present a choking hazard for young children. Not suitable for children under the age of 3yrs.
Vendor: Cotmakers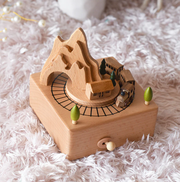 Transiberian Train - Spirited away tune - Music box