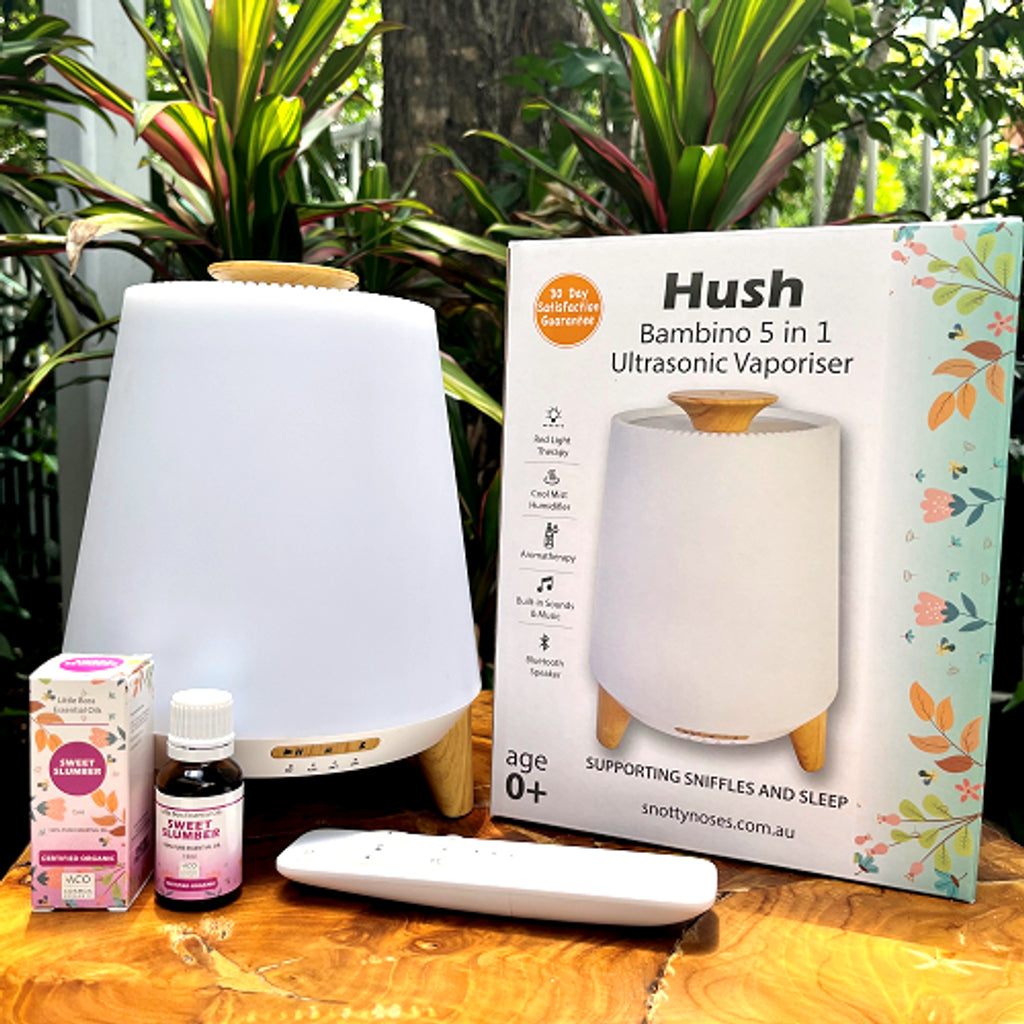 Snottynoses HUSH bambino 5 in 1 Ultrasonic Vapouriser
FEATURE PACKED with cool mist vapour, light, sound, aromatherapy, chic covers and Bluetooth speaker. 
CUSTOMISE all functions on or off - to suit your needs.
DESIGNED AND ENDORSED by Australian Sleep Consultants and Paediatric Specialists.
AWARD WINNING - Best Baby Product Innovation Roar Awards 2022
RATED NO.1 HUMIDIFIER/SLEEP AID on Mum's Grapevine 
SUPPORT immunity, mood and sleep patterns
IN SICKNESS AND HEALTH, year-round support for better health and improved sleep.
Vendor: Cotmakers
Snottynoses HUSH bambino 5 in 1 Ultrasonic Vapouriser