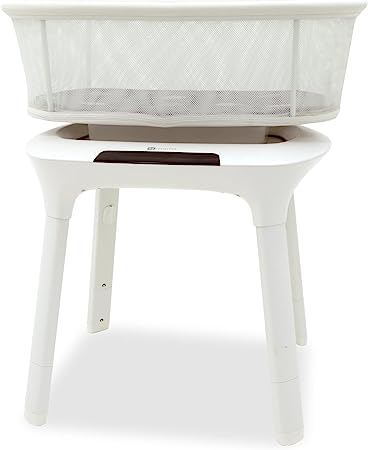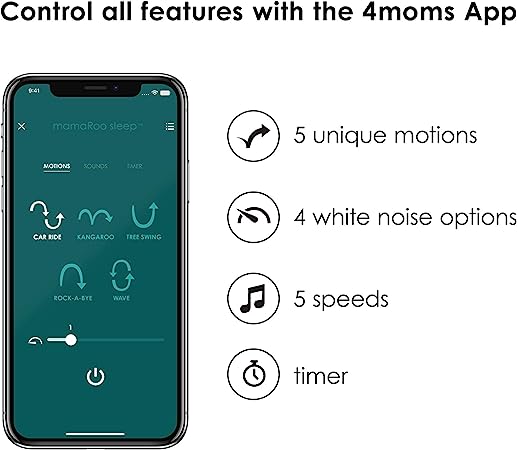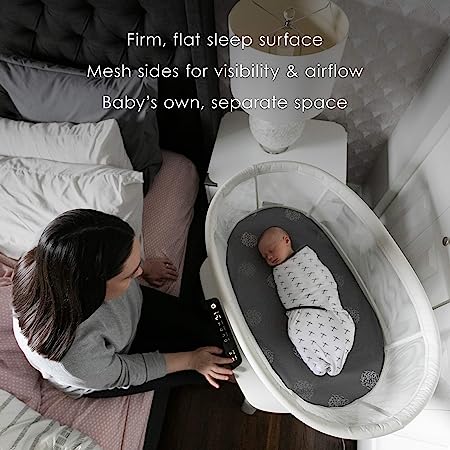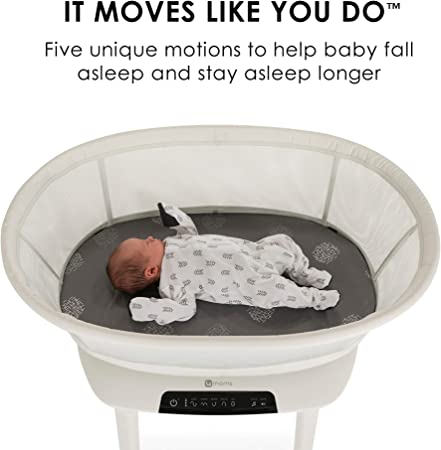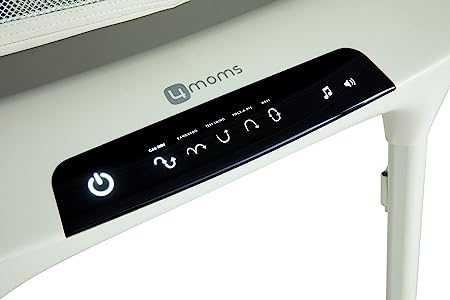 4Moms mamaRoo Sleep Bassinet
IT MOVES LIKE YOU DO - Replicates the natural bounce and sway motions of parents to help babies fall asleep.

SOOTHING WHITE NOISE - Play one of the four white noise options designed to help sooth your baby.

BLUETOOTH ENABLES - Adjust the movements, speed & sounds - turn off and on - set the timer - from your smart device.

Features a timer that can be used to help establish a bedtime routine and improve sleep.

Height adjustible and mesh sides for optimal visibility & accessibility.
Please note this product is only available for local pick up from the Cotmakers Store.
Vendor: Cotmakers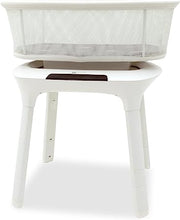 4Moms mamaRoo Sleep Bassinet