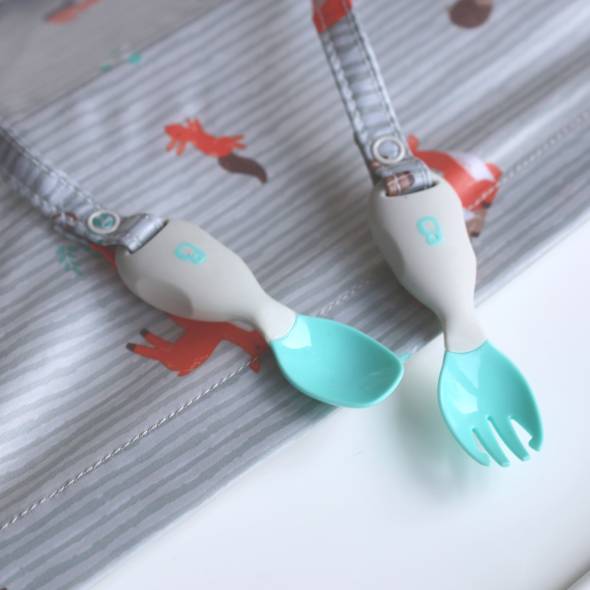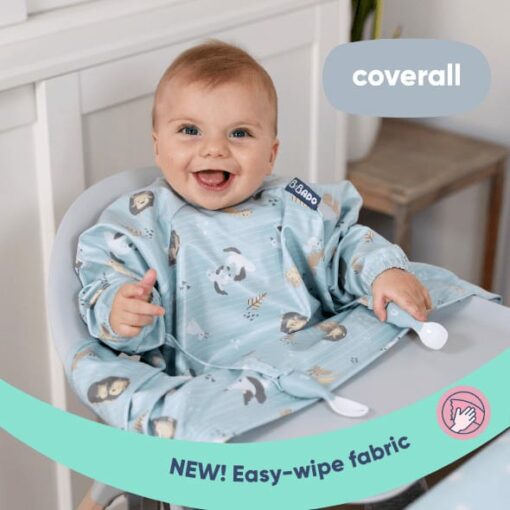 Bibado coverall and cutlery set
Versatile
Suitable for use across a huge range of highchairs including those with wide, large and no trays. It also works brilliantly with most pushchairs or directly onto a table
Easy-Wipe Fabric
Our unique new easy-wipe lightweight 100% waterproof Coverall Weaning Bib easily wipes clean after the messiest of meals, and dries quickly ready for round 2.
Also machine washable at 40 degrees.
Weaning Warranty
Our Coverall Weaning Bib has been made to last throughout the weaning adventure to 36 months. However, if you experience any problems, please contact our Customer Service team.
Compatible with Handi Cutlery
Handi Cutlery is perfect for making mealtime adventures easier and more enjoyable for everyone. 
Our handy weaning cutlery, is compatible with the Coverall Weaning Bib, helping your little one explore food and learn to use cutlery. Simply attach it to the bib, and the unique 'no drop' straps mean no more picking up spoons and forks from the floor for you, and aids your little one's development by allowing them to drop their cutlery as many times as it takes for them to get the hang of it.
Vendor: Cotmakers
Bibado coverall and cutlery set