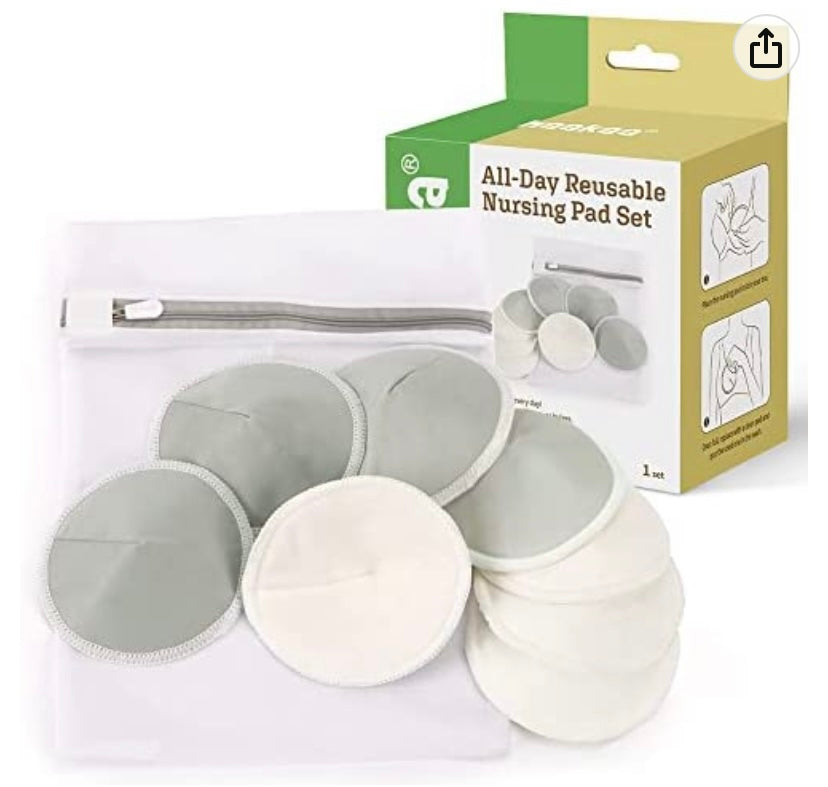 Haakaa All-Day reusable Nursing pad set
There's no need to worry about milk stains with Haakaa's All-Day Reusable Nursing Pad Set! Made with soft bamboo and absorbent microfibre, our reusable nursing pads are comfortable to wear and catch every drop of your leakage. They're designed in a cone shape that's contoured to your breast - so no bulges or lumps underneath your clothes! The triple-layered design has you covered day and night!
Simply pop in the wash to reuse.
Contents:
4 x Reusable Nursing Pads (White)
4 x Reusable Nursing Pads (Grey)
1 x Washing Bag 
Keeps you dry and comfortable all day, every day!
Contoured cone shape stays on and ensures no awkward lumps or bulges.
Made witha a soft bamboo fabric and absorbent microfibre.
Waterproof outer layer prevents milk stains on your top.
Triple-layered pads keep you dry during the day or overnight.
Easy-care and machine washable.
Hand or machine wash with cold water and mild detergent, using the washing bag provided. Hang to dry. 
Vendor: Cotmakers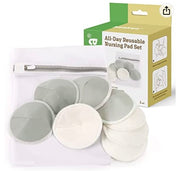 Haakaa All-Day reusable Nursing pad set