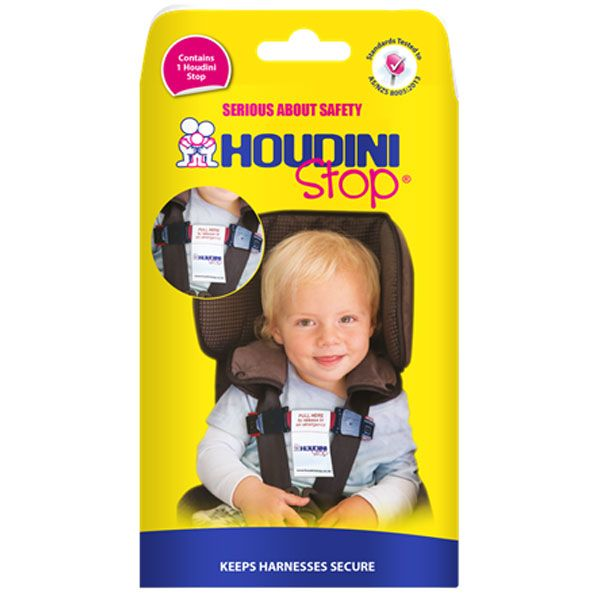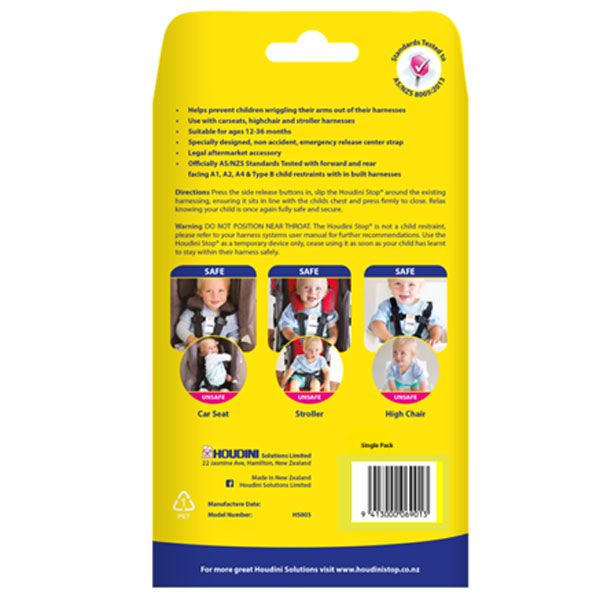 The Houdini Stop Chest Strap is a device which prevents your child from taking
  their arms out of their harnessing.

- It consists of two simple clips joined by a length of material. The clips
  connect onto the existing harness straps and hold them firmly in position
  preventing your child from wriggling out.
- Officially crash tested.
- Strong & effective.
- Hard to move down.
- Suits a wide range of ages.
- Use with carseats, highchairs & stollers.
Vendor: Cotmakers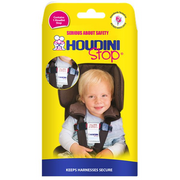 Houdini STOP Single