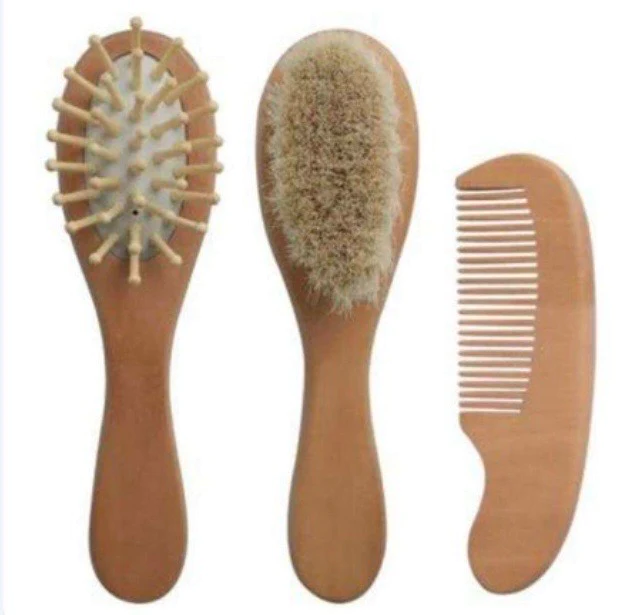 Logan-Ray 3-piece Wooden Baby Hairbrush and Comb Set
Packaged in a gift box, this Logan-Ray 3-piece wooden baby hairbrush and comb set has everything parents need for brushing their little one's hair from newborn to toddler.
# The soft hairbrush is made from natural goat hair bristles, making it gentle on your little one's delicate crown and fine hair. The bristles encourage the even distribution of natural oils to condition hair and help prevent cradle cap.
# The massage brush is made with wooden bristles to increase circulation and massage the scalp, helping to calm your little one and encourage hair growth.  
# The premium wooden comb helps detangle knots and is perfect for styling.
This set makes a thoughtful and practical baby shower gift and a gorgeous keepsake. 
Vendor: Cotmakers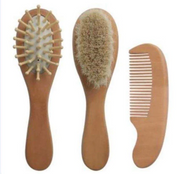 Logan-Ray 3-piece Wooden Baby Hairbrush and Comb Set