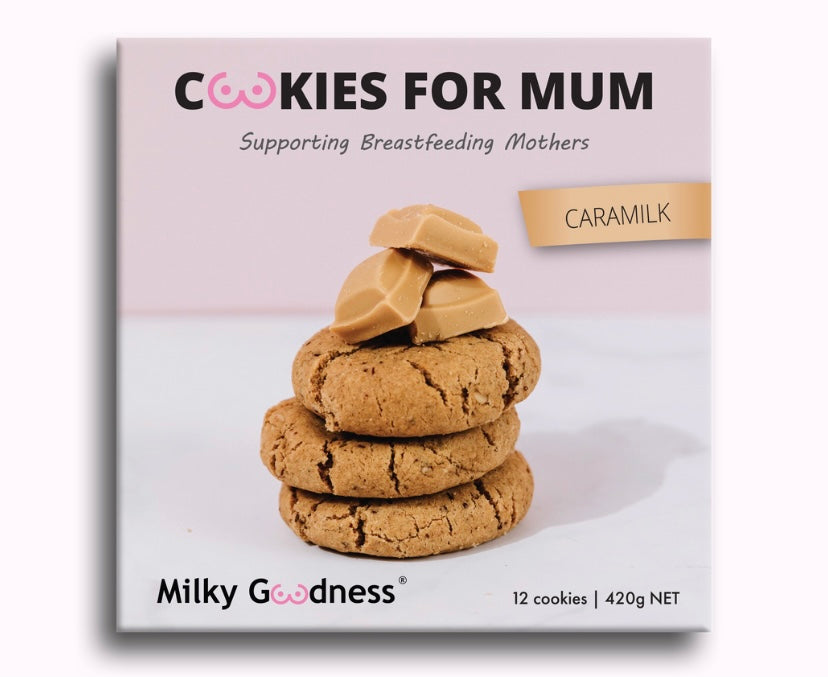 MilkyGoodness Lacation Cookies Caramilk
Combine your household favourite caramilk chocolate with our milk boosting lactation cookies & you have yourself one mouth watering combo!
Bite in & find a tasty caramilk centre. (Why not zap it in the microwave for a few seconds and find turn that centre super soft)
Jam packed full of natural galactagogues including Flaxseed, Brewers Yeast & Oats which help to boost & support your milk supply while breastfeeding
Please note: Caramilk Lactation Cookies are a customised product. Please allow up to 7 days for dispatch of this order. If this is product is ordered with other products the entire order will be held & dispatched at once. 
Its recommended to consume 1-2 cookies per day
Each box contains 12 cookies that are heat sealed in pairs, allowing for an extended shelf life of 6 months. Store in a cool dry place.
Vendor: Cotmakers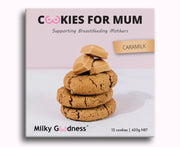 MilkyGoodness Lacation Cookies Caramilk